Our Food Science and New Product Development Expertise
iNewtrition is made up of a global network of food science consultants and new product development experts ready to help you create healthy, sustainable and profitable food and beverage products with a consumer-centric focus.
Food Sciences and Consumer Behaviour
Sometimes, formulations look great on paper, but can then lead to compliance issues, fail to deliver on taste and texture, or consumers simply may not like them. When you work with iNewtrition's food science consultants, our goal is to help you avoid these situations.
We use nutritional food science to predict how ingredients will interact by evaluating the texture, flavours and taste of finished food products throughout their shelf-life. We also stay up to date with the latest consumer research and nutritional studies, so we can advise you on what concepts are more likely to work on the market and which ones won't.
Food Technology & Processes
Consumers demand healthy, functional and nutritional foods made with sustainable ingredients, but sometimes this creates conflict with the need to optimise processes and scale-up.
By working with iNewtrition, we will help you bridge this gap effectively.
We can manage trials, from pilots to commercial runs, while keeping the same standards of quality and safety in place as you focus on other areas of the business.
Global Project Management
If you need a food product development strategy, you may not need or have the resources to hire a full time project manager. We can manage your project from beginning to end, working with your existing team if applicable, to create a timeline based on your deadlines, logistics, resources and budget.
If you decide to outsource production with us, you will receive access to a worldwide network of experts, suppliers, and research organisations, to help you find the right co-manufacturers and co-packers for your project.
Today, consumers are becoming increasingly mindful of the food they eat and where the ingredients come from. They seek innovative, sensory experiences while clean label, plant-based, nutritional profile and sustainability continue to influence purchasing decisions. To meet this need, manufacturers require the right expertise to select the building blocks of ingredients that will deliver the winning solution for their product development. Meet iNewtrition the new innovation-as-a-service model launched by Raphaelle O'Connor. It's all about tailoring ingredient blends to answer specific customers' requests to develop innovative products that meet challenging consumer demands.
Innovation as a Service
 with iNewtrition as a strategic partner. There are two primary principles that drive a culture of innovation, and they relate directly to the design:
Innovation must be "designed into" the product, technology and service provided
Innovation must be intentional and not accidental. It must not only be "tested into" the product
Customer needs are foundational – this means translating customer needs into robust designs within the framework of applicable regulations. Compliance is the result of everything we do to achieve quality first. iNewtrition help top professionals to 
make informed decisions
 in selected categories to secure competitive advantage
Seamless integration and strong internal/external collaboration
Global geographic reach and connected network of top professionals and experts
Integrated approach towards strategic execution of innovative business models
Launch and lead the next generation functional and nutritional products, services and food science technology to support health and wellness of consumers
Branded and differentiated consumer-centric products
Expert availability on-demand, 24/7 from anywhere, anytime
Agile, modular, granular and versatile to add and create value to Teams, Projects and Organisations.
Advantages to work with iNewtrition
Global integrated "learning network" of food science consultants in complementary fields of adjacent sectors and industries
Low overheads and margins with digital framework and global platform to answer companies' questions on an on-demand basis.
The value is not time-bound, in the sense that the advice will not get outdated quickly and the support will be available as needed. Companies can bring us a problem, and iNewtrition will produce a solution with clear visibility into what happens during that process and unlimited access to information and knowledge.
The value is largely driven by information asymmetry (knowing things other consultants or companies don't), which is maintained and refreshed constantly.
Flexible, agile and modular to find the right source, and pay by the hour for a confidential, informal chat (or series of consultations) on whatever topics you choose or have a long-term project as you see fit.
Product Development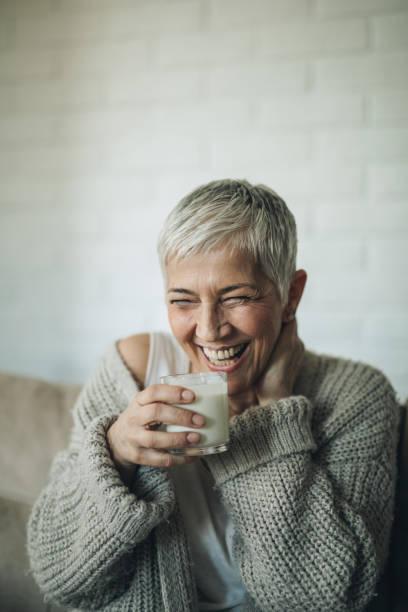 The key to unlocking the full potential of innovation is to rewrite food design rules. We unravel the secrets of food science and chemistry by characterising individual ingredients and how formulation and processing can enhance their synergy, focusing on key sensory attributes that delight consumers.
We analyse differently, looking at science, data and consumer insights to uncover root issues and opportunities that will transform foods, beverages and nutraceuticals.
We discover differently through a diverse set of cutting-edge technologies and an exclusive network of suppliers to create ingredients with totally new functionality.
We design differently by combining ingredient technology, fundamental insights and life sciences to reinvent familiar products and create new consumer experience.
We consider supply chain, processing parameters and manufacturing steps during scale-up and commercialisation. We have a deep understanding of how our innovative formulation behave in production and their effect on the final product attributes and characteristics.
We have assembled an unrivalled network of academic and technical partners, with access to cutting-edge technologies to radically improve the quality of functional foods and beverages.
iNewtrition is your best choice for fast, expert assistance with new product development, reformulation and cost reduction initiatives.
On-Trend Solutions – Consumer trends are more complex and more balanced offerings are sought after. Sweetness and texture ingredients blends designed to help answer challenging market demands such as nutritionally balanced foods & beverages, label-friendly, and "free-from" formulation.
Designed for you to help you grow – No one system is the same – starting from individual customer's needs, we leverage our broad network of ingredient portfolio to design a tailor-made solution, just for you.
Speed – Our immediate availability and remote support to reduce the technical development time and speed up new product launches.
Solution provider – Blended ingredient mix whenever possible to allow our customers to simplify your production process, your supply chain and accelerate product development
R&D Services
iNewtrition has the depth of scientific education and expertise to be able to offer you immediate support with any issues that your team may be facing in  food and nutrition sciences. We specialise in challenging technical and scientific projects, developing cutting-edge formulas, robust processes and manufacturing procedures to give outstanding product to our customers and consumers. We offer decades of international and domestic experience, providing for superior results, quick turnarounds, and services tailored to your exact needs. We can develop an action plan to keep you abreast of new scientific developments in your particular product and category areas as well as offering advice on, and "translation" of complex scientific papers into easy to understand, non-technical language that will resonate with marketers and sales professionals.
Network
We actively foster new relationships and partnerships with top professionals to build connections between the agricultural push and new opportunities this creates for businesses and consumer products. Simply put, we work with breadth and talent. We bring talented chefs, academics, researchers, brand strategists, food science consultants and creatives giving us the flexibility and "collaboration advantage" to create bespoke and talented teams fitting the specific needs of a project. With a wide network of experts and connections around the world and across multiple categories, disciplines and sectors, we can help you to reduce operational expenses and ingredient sourcing for efficient and effective growth. That translates into a seamless experience and faster time to market for our customers
What is a product development strategy?
A product development strategy encompasses the concept of "innovation by design" where we help companies to merge clean-science, technology and ingenuity to move the trajectory of integrative health, beauty-from-within & nutritional therapy. At iNewtrition, we have a keen interest in nutritional and multi-functional food systems to integrate product, service and technology to support consumer-centric innovation. Critical items that may be considered to build a progressive team and develop resilient portfolio and pipeline that are brand-orientated and upscale your company. More than a process, a product development strategy is a discipline to help you with the following activities: • Competitive intelligence, market research, consumer mapping, identify "drivers of liking" for the product. • Deliver actionable sensory product testing combined with insightful quantitative and qualitative consumer research focusing on a specific category. • Key sensory attributes: develop differentiated sensory signature, sensory profile aligned with consumer preferences and insights. • Unique Selling Point – Define, refine nutritional, flavour profile and texture attributes against benchmark and direct/indirect functional ingredients to enhance profile of product portfolio • Explore ethical and environmental eco systems around naturally functional solution for a specific category • Refine emerging global/regional market trends and early signals on cultural exchange and transformation (i.e. sustainability, convenience, plant-protein paradox, sweetness reinvented or provenance & authenticity) • Diversity of ingredients characteristics and optimization thereof (i.e. formulation and product design) to support development and innovation projects. • New nutri-functional ingredients sources and raw materials (concentrates, hydrocolloids, extracts, fibers and proteins). Projected nutritional profile and functionality for specific applications. Through these efforts we can establish new levels of collaboration, scale, speed of deployment and set a new standard to profoundly change the trajectory of health & wellness for humanity.