Our expertise in food science and
new product development
inewtrition is a global network of food-science consultants and experts in new product development. We are ready to help you create healthy, sustainable, and profitable food and beverage products with a consumer-centric focus.
Food sciences and consumer behaviour
Sometimes formulations can look great on paper. But then they run into compliance issues, or fail to deliver on taste or texture, or meet rejection from consumers. The goal of inewtrition's food science consultants is to ensure these situations never happen to you.
We use nutritional food science to predict how ingredients will interact. We evaluate the textures, aromas, and tastes of finished food products throughout their entire shelf-lives. And by staying up-to-date with the latest consumer research and nutritional studies, we can advise you on the concepts that have the best chances of success in the marketplace .
Food technology and processes
Consumers demand healthy, functional, nutritional foods made with sustainable ingredients. But this can sometimes lead to conflicts with process optimisation and scale-up.
inewtrition can help you bridge that gap.
We can manage trials, from pilots to commercial runs, while maintaining established standards of quality and safety. Our broad-ranging experience means we can solve almost any problem, allowing you to focus on other areas of your business.
Global project management
If your company requires a food-product development strategy, it may not need or be able to spare the resources to hire a full-time project manager. We can manage your project from beginning to end. We can create a timeline based on your resources, deadlines, logistics, and budget, and work with your existing team as needed.
By outsourcing production management to us, you'll also gain access to our global network. inewtrition's worldwide experts, suppliers, and research organisations will help you find the right co-manufacturers and co-packers for your project.
Consumers today are becoming increasingly mindful of the food they eat and where the ingredients come from. They seek innovative, sensory experiences, while sustainability and clean-label, plant-based nutritional profiles continue to influence purchasing decisions. To meet these needs, manufacturers require the right expertise to help select ingredients with the correct nutritional building blocks, while also appealing to market trends.
inewtrition is the new innovation-as-service consultancy model launched by Dr. Raphaëlle O'Connor. Our integrated global network of food scientists and product development experts can meet each client's needs with unmatched specificity. By tailoring food solutions to meet challenging consumer demands, we can help you bring innovative products to market.
Innovation as service
Innovation, almost by necessity, must be intentional. Relying on chance innovation is not a plan. Innovation must therefore be designed into the product, technology, or service to be provided.
By adopting this approach, we can see immediately that customer needs are foundational. Success derives from translating customer needs into robust concepts within the framework of applicable regulations, and then striving for the highest levels of quality at every step.
inewtrition helps top professionals make informed decisions in selected categories to secure a competitive advantage.
We integrate seamlessly into strong collaborations.

Our geographic reach is global, with a distributed network of scientists and experts.

Strategic planning and execution is central to our model of design-based innovation.

We are constantly involved in the launch of next-generation functional and nutritional products, services, and food science technologies.

Consumer wellness is our mission. We are dedicated to creating differentiated consumer-centric products and brands.

Our expertise is available 24 hours a day, anywhere.
The advantages of working with inewtrition
We are an integrated, globally distributed network of food science consultants. We work in complementary fields, as well as multiple adjacent sectors and industries.

Our digital framework and global platform mean we can cost- and time-effectively answer your company's questions.

The value we contribute is not time-bound. We offer leading-edge advice and on-demand support that evolves and develops with current research and global industry best practices.

We offer clear visibility into our problem-solving processes, involving our clients at every step and tailoring our solutions specifically to their needs.

inewtrition is flexible, agile, and modular. We find the right resources for you and your company, so you pay only for what is essential.

We offer complete confidentiality.
Product Development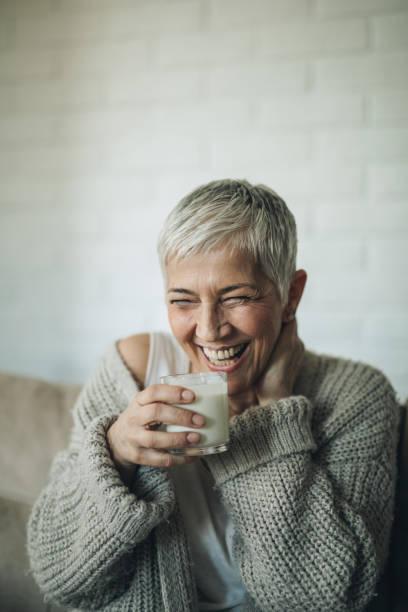 At inewtrition, we believe that the key to innovation in the food industry is to rewrite the rules of food design. We unravel the secrets of food science and chemistry by characterising individual ingredients, understanding how formulation and processing can enhance their synergies, and focusing on key sensory attributes that delight consumers.
We analyse differently, looking at science, data, and consumer insights to uncover the root issues and opportunities that will transform foods, beverages, and nutraceuticals.

We discover differently, through a diverse set of leading-edge technologies and a network of suppliers that help us create ingredients with totally new functionalities.

We design differently, by combining ingredient knowledge, process expertise, and up-to-the-minute research to reinvent familiar products and create new consumer experiences.

We consider supply-chain logistics, processing parameters, and manufacturing steps during scale-up and commercialisation.

We possess a deep understanding of how formulations behave in production, and how they affect a product's final attributes and characteristics.

We have assembled a network of dynamic technical and academic partners. Their understanding of and access to leading-edge technologies can radically improve the quality of functional foods and beverages.

We offer on-trend solutions. Consumer demands are becoming more complex, and offerings that can meet these demands are increasingly important in the marketplace. We create blends that can offer sweetness, texture, and nutritional balance with label-friendly and "free from" formulations.

We use blended ingredient mixes wherever possible, allowing our clients to simplify their production processes and supply chains, while accelerating product development.
Research and development services
inewtrition can offer you immediate support with any issues your team may be facing in the food and nutrition sciences. We specialise in taking on challenging technical and scientific projects, developing leading-edge formulas, robust processes, and manufacturing procedures that provide outstanding products to our clients and consumers. Our scientific expertise leads to superior results and quick turnarounds through services tailored to your precise needs.
A bespoke information plan can keep you abreast of scientific developments in your specific product and category areas. We also offer advice on and translate complex scientific papers into an easily understood, non-technical language that will resonate with marketers and sales professionals.
Network
We actively foster new relationships and partnerships with top experts to build new connections and opportunities for business and consumer products.
Simply put, we work with talent. We bring together academics, brand strategists, chefs, creatives, food science consultants, and researchers to give us the flexibility and collaborative advantage necessary to create solutions to each project's unique requirements.
With experts and connections all around the world, across multiple categories, disciplines, and sectors, we can help you reduce operational expenses for efficient and effective growth.
What is a product development strategy?
A product development strategy embodies the concept of 'innovation by design.'
At inewtrition, we build focused, forward-thinking teams, and develop resilient, brand-orientated portfolios and pipelines. We integrate products, services, and technologies to support consumer-centric innovations in nutritional and multifunctional food systems. A product development strategy is the framework that exists outside this process – a mixture of vision and the technical and procedural know-how required to reach it.
We help companies merge their unique ingenuity with clean science and technology to move the trajectory of their time-to-market and success.
Our understanding of emerging regional and global market trends allows us to read early signals on cultural exchange and transformation.

Competitive intelligence, market research, and consumer mapping help us identify key consumer-led drivers for each product.

We develop key sensory attributes and differentiated sensory profiles to align with consumer preference.

Sensory product testing and insightful quantitative and qualitative consumer research confirm the most marketable products.

Benchmarks in texture, nutrition, and flavour are refined, using functional ingredients to create unique selling points.

We characterise and optimise new raw materials and nutrifunctional ingredients via formulation and product design.

Ethical and ecologically aware solutions are our guide stars.