For many years, we have eaten with our eyes, but now it is time that we also ate for our eyes. Our visual health can be affected by a number of factors, including ageing, genetics, lifestyle habits, and also proper nutrition including functional foods. Research has shown that diets which include plenty of carotenoid-rich foods or drinks, such as dark leafy greens, and orange or yellow fruits and vegetables can reduce the risk of age-related macular degeneration. In addition, a diet rich in nutrients like zinc, lutein, and zeaxanthin can also help protect eye health, but more research is needed in these areas.
Eye health has become more of a danger zone in the past few years (and even more so in recent times) due to the increased quantity of screen time we subject our eyes to on a daily basis. We have seen this result in the growing demand for blue light glasses, for example. As we spend more and more time in front of screens, whether it be on our computer at work or home, watching TV, or scrolling through social media on our phones, it's safe to say that most of us spend the majority of each day staring at a screen. To assume this wouldn't have an effect on our eyes would be naïve, so let's take a deeper look into how we can use functional foods for our visual health.
Everybody understands the importance of maintaining healthy eyes. We all know someone who wears glasses or contact lenses for short or long-sightedness and you are likely familiar with certain issues of the eyes such as glaucoma, or even partial or complete vision blindness. While there are many ways that we can aim to improve our ocular health, I would like to focus on the research relating to the impact of food consumption on our eye health, in particular.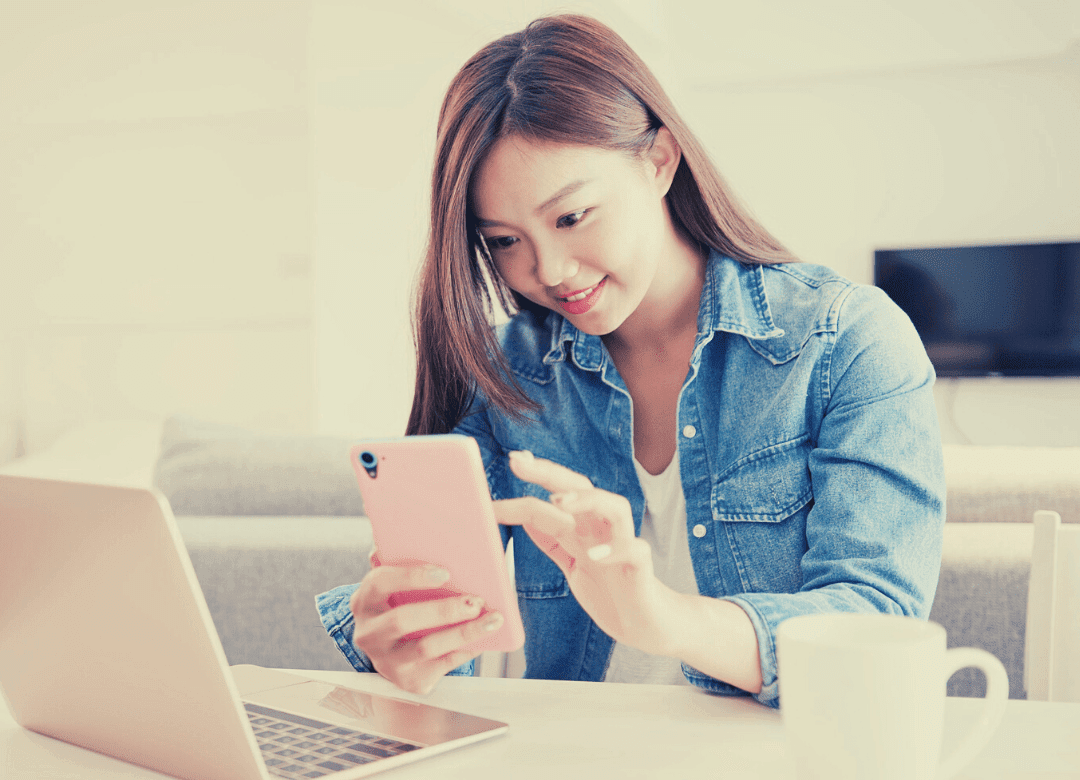 Foods and nutrients for good eye health
You might have heard when you were younger that eating carrots would help you see better but as you got older, brushed this off as an "old wives tale" or just something your parents told you to eat more vegetables. Well, there is some science to it, in fact. Carrots are high in beta carotene, which is converted by your body into vitamin A, an essential nutrient for good vision involved in the metabolism, growth and differentiation of the ocular surface epithelium. [3] Deficiencies in vitamin A can lead to preventable night blindness, but this is just one example of a vitamin playing a key role in visual health.
The food we eat and beverages we drink can play a powerful role in maintaining healthy vision. Nutrients such as carotenoids and flavonoids have been analysed to measure their impact on our eyes. For example, carotenoids like β-carotene, lycopene, phytoene, and phytofluene protect against UV-induced erythema largely by radical scavenging, absorption of UV light, and quenching singlet molecular oxygen. [2] Alternative sources of carotenoids are currently being explored in a bid to reduce production costs and thereby reduce the cost of the final product.
There is also increasing evidence that dietary modifications and nutritional supplements may be adopted to prevent and/or treat ocular surface conditions. Micronutrients deriving from either food intake or nutraceutical products may influence the morphology and function of ocular surface components through several metabolic pathways. [3] The table below is one I put together and looks at some of the nutrition and health claims related to vision on the EU register.
What research is currently out there?
According to reports at Mintel [1], there are many patents pending for further research in the area of ocular health. The goal is to dive deeper into tests to look at the potential impact of foods like green leafy plants, which are rich sources of antioxidants like lutein and zeaxanthin, and how they could be of benefit to our eyes.
If this research was successful, more functional foods for visual health could be designed to include extracts of these antioxidants in their ingredients. For example, Kao Corp is one company with a patent-pending on the use of avocado extract in the prevention of retinal degeneration, cataracts and other corneal disorders. Another example, pending patent, is the ornamental plant extract with the potential to improve eye fatigue and dry eye conditions through the reduction of inflammation and promoting tear production.
There are numerous other cases and patents pending for visual health research through functional ingredients, which given the potential severity of the damage we are causing to our eyes, will be vitally important for the future.
Some other patents mentioned in the same report by Mintel were:
Abbott's granted patent for infant nutritional formula comprises RRR-alpha-tocopherol (a form of vitamin E) and carotenoid to improve the visual processing and visual acuity of infants.
Pukyong National University has a granted patent for a method of extracting lutein from seagrass (Zostera marina), which has high lutein content compared to conventional plant sources.
Korea Research Institute's granted patent claims novel microalgae (Chlorella HS3 KCTC 13133BP) with high lutein productivity, used to treat age-related macular degeneration and prevent eye disease.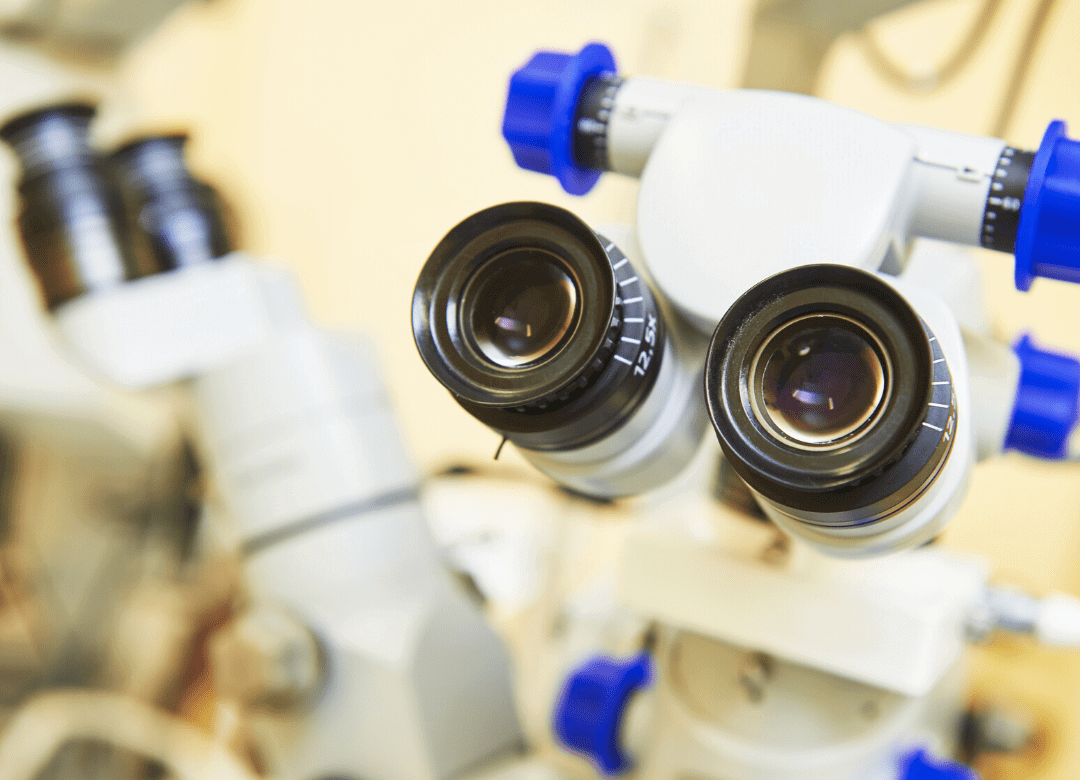 In a recent article, I spoke about converging products in the food and drink industry which I believe is equally relevant here. Eye health is not only of interest to the food industry, it has been a focus of the healthcare industry for much longer, but only now are we beginning to see the overlap and benefits for both.
Some food products boasting eye-health claims are already on the market:
Yoghurt for tired eyes: Love Vision Yuan Wei Guo Jiang Suan Nai Yin Pin is rich in active lactobacillus, lutein ester, taurine, and vitamins E and A to relieve tired eyes and improve vision at night (China).
Egg for healthy eyes: Best Elite Eggs are free from pesticides and antibiotic residues, are high in lutein and zeaxanthin, protect eyes against UV sun damage and help to fight against macular degeneration (India).
Omega-3 fat for infant eyes and brain: Nestlé Good Start Natra-Blend Organic Iron Fortified Milk-Based Infant Formula, for babies from 0 months, contains DHA for normal brain and eye development (Canada).
There seems to be a big push on active ingredient foods within the infant formula space in particular, but with so many generations of children and adults focusing on maintaining healthy eyes, the possibilities are endless for current companies who want to tap into this area.
Preventative eye care measures are essential to preserving healthy vision, and part of those preventative measures is a healthy diet rich in nutrients that support eye health. Further research in this space suggests that the gut microbiome plays an important role in both our guts and our eyes due to the absorption of micro-nutrients and the synthesis of vitamins and other micro-nutrients required for healthy bones, eyes and muscles. This creates an opportunity to introduce active ingredients other than carotenoids in food and drinks that aid eye health by improving the gut microbiome and overall gut health. Additionally, an increase in incidences of dry eye and improper vision, and factors influencing healthy ageing provide food and drink manufacturers with an opportunity to introduce functional food products which aim to maintain healthy vision.
The best solution to healthier vision would be to dramatically reduce or limit our screen time. However, that is unrealistic given the increasing trend of working online or remotely in combination with our time spent on social media channels and other screens.
So, in order to at least attempt to balance out the effects, we have to look to other measures to help. I believe that functional foods and beverages have a very important role to play in maintaining good eye care as we move into the future.
With extensive experience in the product design and formulation of ingredients area, this space is very exciting to me and I would love to form a part of helping you bring your ideas in this area to market. I have built iNewtrition to help companies in this way and would be more than happy to talk with you and see if we are a fit.
If you know what you need and just require immediate answers and an action plan, schedule a 1-hour consultation with me (you'll receive a questionnaire before our call so I can prepare and can jump right into what you need help with on our call). If you're unsure of your next steps and would prefer to see if we are a good fit first, set up a free call or contact me here and I can let you know how I can help with your project.
REFERENCES:
[1] Mintel, 2020. Patent Watch: Eating for Eye Health.
[2] Oxidative Stress Eustress and Distress. Chapter 20 – Nutritional protection against photooxidative stress in human skin and eye. https://www.sciencedirect.com/science/article/pii/B9780128186060000201
[3] MDPI and ACS Style. Pellegrini, M.; Senni, C.; Bernabei, F.; Cicero, A.F.G.; Vagge, A.; Maestri, A.; Scorcia, V.; Giannaccare, G. The Role of Nutrition and Nutritional Supplements in Ocular Surface Diseases. Nutrients 2020, 12, 952. https://www.mdpi.com/2072-6643/12/4/952/htm