Botanical Ingredients
As a result of the global pandemic, consumers have begun to look after themselves more. And there is an increased understanding that our health begins with our nutrition. For this reason, botanical ingredients have broken through the trend barrier. They are becoming more commonplace in premium product development projects for functional food brands who are looking to further enhance the benefits of their products.
Botanical ingredients, also known as botanicals, are ingredients that are derived from any part of a plant. Be it the root, flower, leaf or seed, for example. With the growing popularity of plant-based products in the food industry, botanicals are slowly but surely becoming a staple in many functional food product formulations.
They play a particularly important role in the development of clean-label foods and beverages. Given their natural benefits and extended shelf life when in liquid or extract form.
The Clean Label Concept
The term 'clean label', as discussed in a recent publication by the Institute of Food Technologists [2], is driven by consumer demand for greater transparency, authenticity, and naturality in the foods and beverages they consume.
Technically, the term 'clean label' has no official definition. It has evolved from a general consumer understanding of what each individual or group of consumers believe it to be. For most, a clean-label product seems to mean that it avoids the use of artificial ingredients or ingredients that the consumer does not recognise or know of.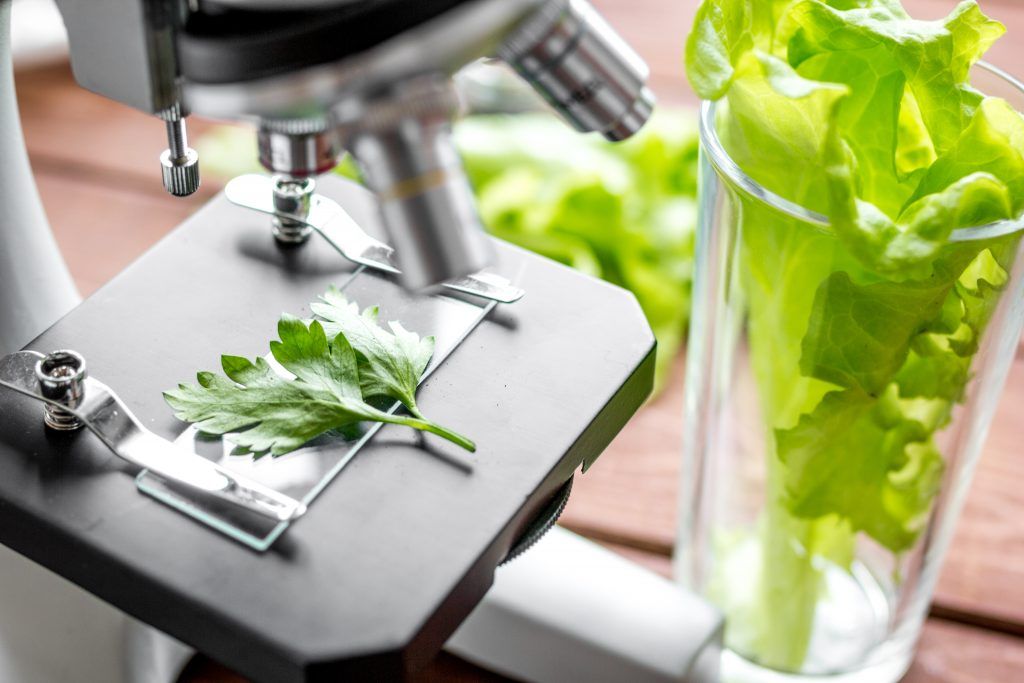 This is important for brands to understand when developing new products because the reality of your product may not always match how consumers will view it. Each ingredient in the food or beverage you are creating has to be carefully researched. Not only from a technical or scientific perspective but also from a consumer perspective.
This type of research will be relevant when designing the recipe formulation for your product when we work on deciding which combination of ingredients. This is why it's important to understand who your end-customer is from the very beginning. So that we can tailor your product to fit their needs and expectations as closely as possible.
Bringing Botanicals Back
The use of botanical ingredients will depend on the market you are looking at. Many of which will likely still be considered emerging markets for this ingredient type. It is a versatile ingredient category. They can be used as much in foods as they can in beverages. For example, flavours like
lavender, rose, cardamom

hibiscus,

mint and lemongrass
are all very popular in European and North American flavour profiles. Incorporating botanicals into your formulation can also provide the consumer perception of a more premium product. Which can be helpful from a brand reputation point of view as well as sales.
Let's take a high-level look at a few botanical ingredients that are on the market. Some of which are more widely-known and used in products than others. But all of which have may have the potential to serve different purposes depending on your product goals.
Keep in mind that this a selective list of ingredients whose uses and dosages are highly dependent on your end-consumer, so make sure to always conduct your own research or reach out to me for information on how to incorporate the right ingredients into your functional foods and beverages.
Ashwagandha
The industry demand for Ashwagandha increased by 165.9% from 2018 to 2019. And has continued to rise since the onset of COVID-19 due to an increased need for simple stress coping strategies. While Ashwagandha doesn't display toxicity in clinical trials, adulteration is a common issue that can make it unsafe for use or consumption. For example, in the United States, Ashwagandha is not listed as Generally Recognized as Safe (GRAS) in the Code of Federal Regulations (CFR) for any uses in conventional food products, however, it is permitted for use as a dietary supplement component.
Marshmallow Root
Used in some cough syrups or skincare products, marshmallow root is best known for its use in helping to heal coughs or respiratory symptoms. This may be one to watch out for in the post-pandemic functional food and dietary supplement space. But is currently an ingredient that requires further research in its abilities and effectiveness as only small studies have been conducted to date.
Flaxseed
Flaxseed can be a highly multifunctional filler and bulking agent which is very relevant in reformulated products with reduced-fat or sugar quantities. With unique water and fat binding and holding capacity, gels made from ground flaxseed have unusual visco-elastic properties upon heating/cooling, changes in pH and shear stress. By adding ground flaxseed to product development and formulations, it gives food scientists, technologists, culinary experts and manufacturers an opportunity to explore original mouthfeel and textures in various product categories.
Nettle Root
Best known for its antimicrobial and antioxidant properties, once properly processed as a supplement, dried, or cooked, nettle root is safe for human consumption. There are a variety of health benefits to introducing stinging nettle root in our functional foods and beverages brought about by the high nutritional value of vitamins, minerals, and nutrients contained in the ingredient.
Ginseng
A recent study showed that ginseng has been successful in strengthening the immune system. It is one of the most studied plant materials endowed with adaptogen properties and has been extensively used as an ingredient in dietary and functional supplements.
Liquorice
Liquorice, also known as sweet root, is commonly used in the treatment of coughs and asthma but can also be considered as a sugar alternative in some cases. The active ingredient is glycyrrhizin and the ingredient has been claimed to offer anti-inflammatory effects.
Green Tea Extract
Green tea and its variations have become a very popular botanical ingredient to include in many functional foods. Theanine is one of the primary amino acids found in green tea which can offer an antistress effect on animals and humans. Given the high-stress nature of our modern world, this might provide an insight into its popularity as a functional ingredient. [3]
Turmeric
Another widely used botanical ingredient, more so in recent years when tying in with the food trend for vibrant colours. Turmeric with curcumin as the active ingredient has anti-inflammatory and antioxidant properties and is widely studied.
The trend for clean label has been the driver behind so many functional food and drink launches in recent years. The use of botanical ingredients has made these more natural and healthier products possible. And the trend is crossing multiple categories from alcoholic (and non-alcoholic) beverages to on-the-go snacks.
Brands who are able to invest in innovative research and development will be able to make the most of the wide array of botanical ingredients out there. And maximise their health benefits in future functional food products.
If this is something you are planning to carry out or would like to consider, book an immediate consultation with me and let's get your product development journey started.
—————————————————————————————————————————
iNewtrition is an Innovation as a Service (IaaS) agency for the functional food & beverage, and health & wellness industries. We provide agile customer solutions, end-to-end support, or can simply help you overcome specific bottlenecks to fast track innovation and product development. The services and expertise we offer are on-demand and available to you instantly via our online booking platform. Our skills combined cover every step of your innovation journey, from feasibility study, product design or development, to post-launch scale-up. Contact Raphaelle at [email protected] to start your journey.
REFERENCES